---
Who am I?

For nearly two decades, Arquella Hargrove has been helping transform organizations with powerful business solutions, both as an internal team member and an external facilitator.
After beginning her career on the human resources teams of corporate and nonprofit organizations, Arquella excelled for several years at one of the world's largest HR consulting firms before launching her own practice in 2002. Over the last 15-plus years, she has built a vibrant clientele covering a broad range of industries, including
Accounting
Association
Education
Government
Healthcare
Legal
Nonprofit
Oil and gas
Certified in multiple assessment tools, Arquella offers a unique combination of analytical expertise and proven people skills in transforming evaluation results into real-world solutions.
Certified Personalysis Assessment Practitioner
Certified Mediator (Harris County Dispute Resolution Center)
Certified Online Instructor (Lone Star College)
Professional in Human Resources (PHR) (HR Certification Institute)
Vital Smarts, Crucial Conversations Certified Facilitator
Cultural Intelligence, Unconscious Bias Certified Facilitator
Arquella holds a bachelor's degree in human resource management from Ottawa University and an executive MBA from Texas Women's University.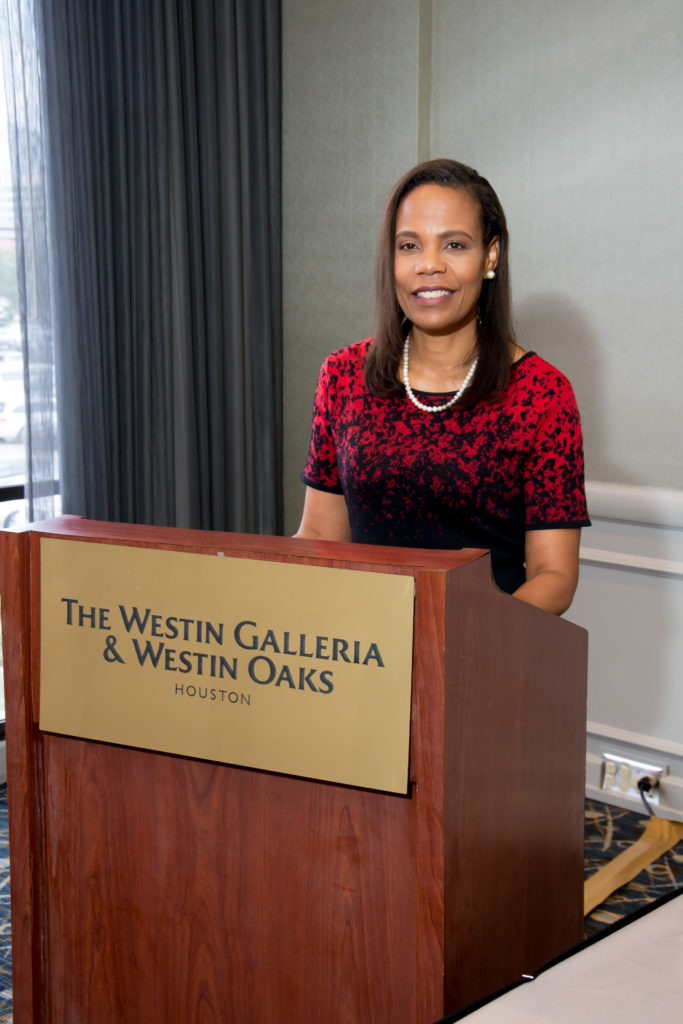 ---
Certifications
Over the course of her career, Arquella has earned certifications from some of the most highly respected organizations in the human resources community.
Certified Adjunct Instructor (Lone Star College)
Certified Online Instructor(Lone Star College)
Certified DDI Facilitator (Development Dimensions International)
Certified Facilitator (ASTD)
Certified Trainer in DISC Behavioral Personality Assessment
Certified Birkman Behavioral Personality Assessment
Certified Master Coach (CMC) (Center for Coaching Certification)
Certified Personalysis Assessment Facilitator
Certified Myers-Briggs Type Indicator Assessment (MBTI) Practitioner
Certified Mediator(Harris County Dispute Resolution Center)
Health Insurance Portability & Accountability Act (HIPAA)–Certified
Professional in Human Resources (PHR)(HR Certification Institute)
SHRM-Certified Professional in HR (SHRM-CP)
---
Community Involvement
Arquella is a firm believer in giving back, both to her profession and to her community. She has served on the boards of the Houston chapter of the Association for Talent Development, Community Family Centers, Passages for Women, and Bridge Over Troubled Water. She is a member of the Leadership Houston Class XXX and the United Way's Project BluePrint Class XXVII and continues to play an active role in the Houston chapter of the Society for Human Resource Management (SHRM).
To learn more about how Arquella can help you achieve your full potential, call us at 713.501.9344 or send an email to info@arquellahargrove.com.
---
What Arquella's Clients Say
"The diversity course was great! The interactive activity stood out and created awareness of common ground."
– Houston Public Library Leadership
"My favorite course so far! Very impactful and I plan to implement these actions."
– Attendee at the Visionary Leadership training
"You are simply a 'Rock Star' moderator!"
– Ellen Junious, Business Department Chair, Lone Star College — CyFair